Ag, Ma sent this photo of us in Stockholm, Sweden, where they were stationed at the South African Embassy (1983-1986), and my sister, Lizette posted the group photo below from Pretoria Girl's High's boarding school, where she and I had residence during the school term.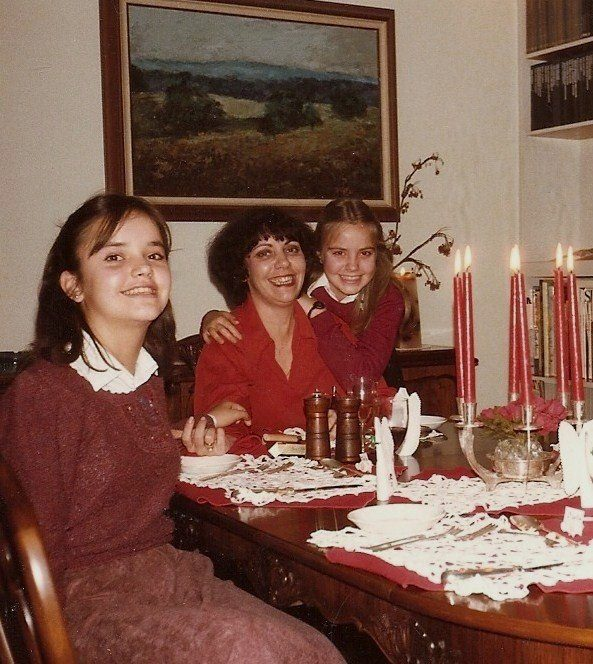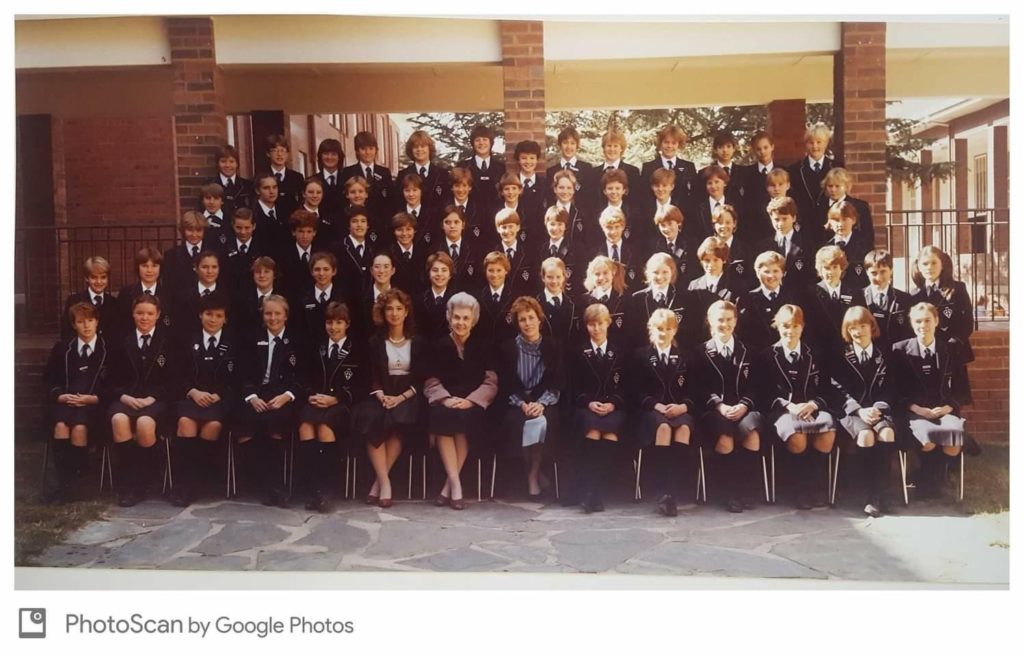 That smile!
When I was 9/10-ish, there was a "beauty contest" at our primary school, and the Grand Prize was a travel-sized hairdryer.
I really, really wanted that hairdryer, a modern marvel back in 1981 in Africa.
So I decided I would perfect my smile like a "real beauty queen". I don't recall how many hours I practiced, but it was enough that even to this day, more than 40 years later, if I catch my own eyes in a mirror, I automatically smile.
Why does this matter? Because YOU can perfect your own smile, and should!
Smiling is proven to improve your health. It helps you stay positive, elevates your mood, may lower blood pressure, reduces stress, improves your immune system, and helps you live longer!
But the best bennie? IT'S CONTAGIOUS: Smile and the world smiles with you!
Wishing you the smile-y-est of weeks. Take the time somewhere in your busy life to catch your own eyes and smile at yourself. Make it a habit. You deserve it!
[PS: Fwiw, I won that hairdryer but my sister didn't speak to me for
weeks
. lol]