It's been yonks since I made a FREEDOMNOMNOM post… but not because I haven't been cooking!
Last 5 meals in my kitchen: low & slow Bardo Farm beef short rib stew on bed of arugula, which gave me the broth for soup after I batch cooked ground beef & pork meatballs, which gave me today's leftover meatballs w/sheep/goat's cheese salad with blackberries & pumpkin seeds, plus some roasted marrow bones w/cucumber, and lettuce wrapped burgers with garden salsa from earlier in the week.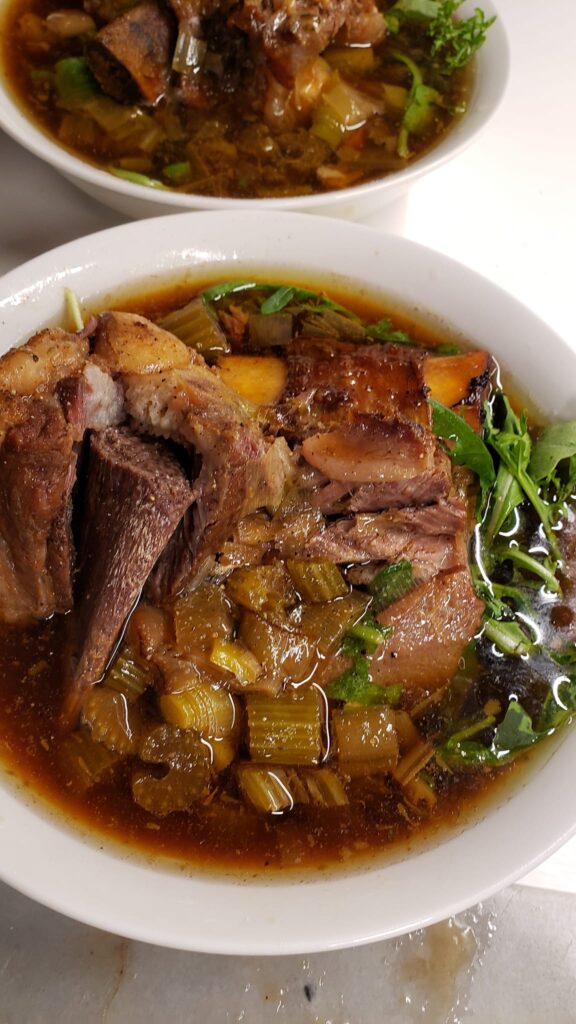 Choosing to nourish yourself to improve and/or maintain your health doesn't have to be hard or a huge time suck.
Meals in my kitchen either go long enough so I can forget about it for hours, or they take under 30 minutes.
Try this hack:
Make a healthy salad for lunch every day with this formula: prewashed leaves (arugula/mixed), some kind of berry (blue/straw/rasp/black), some kind of cheese (blue/feta/goat's), some kind of protein (leftover steak, diced ham, canned tuna, boiled eggs, etc.), some kind of nut or seed (pumpkin, sesame, sliced almonds) add equal measures olive oil & vinegar to dress the leaves, and voila!: A healthy delicious meal in under 10 minutes!
Your life choices ARE your life, and what you choose to fuel yourself with matters.
Fuel well; feel well. Feel well? Live free and thrive!