I have officially lost FIFTY POUNDS.

How, you ask?
I quit drinking.
I started and stick to Keto, no cheating (low carbs, medium protein, high good fats).
I move more. I did it through the dead of a NH winter, walking Nellie on the Piscataquog river trail through rain, sleet, and snow. I ride an exercise bike in the basement 2-3 week for 30 mins, low and slow, nothing crazy. I lift weights at the gym sometimes. I'm eager to see how I can move more now that it's Spring. More gardening, more yoga, more meditation, more play, more LIVING in BALANCE which helps me achieve my goals.
I made ME my #1 priority.
Other observations:

Fifty pounds is A LOT. Part of me thinks, wow, I should really be much skinnier now! lol But this reminds me how far I let my health and weight go when I was focusing on everyone and everything around me. You can't fix the world, if you can't fix yourself.

A better YOU is out there for the taking. For me, this isn't about a number on the scale, it is about how I *feel*, and I feel FINE.

I'm in my mid-forties, and that's my PRIME (weird old-lady-on-the-trail hat or not!). Watch out world, I'm coming for you! ***ROAR!!!***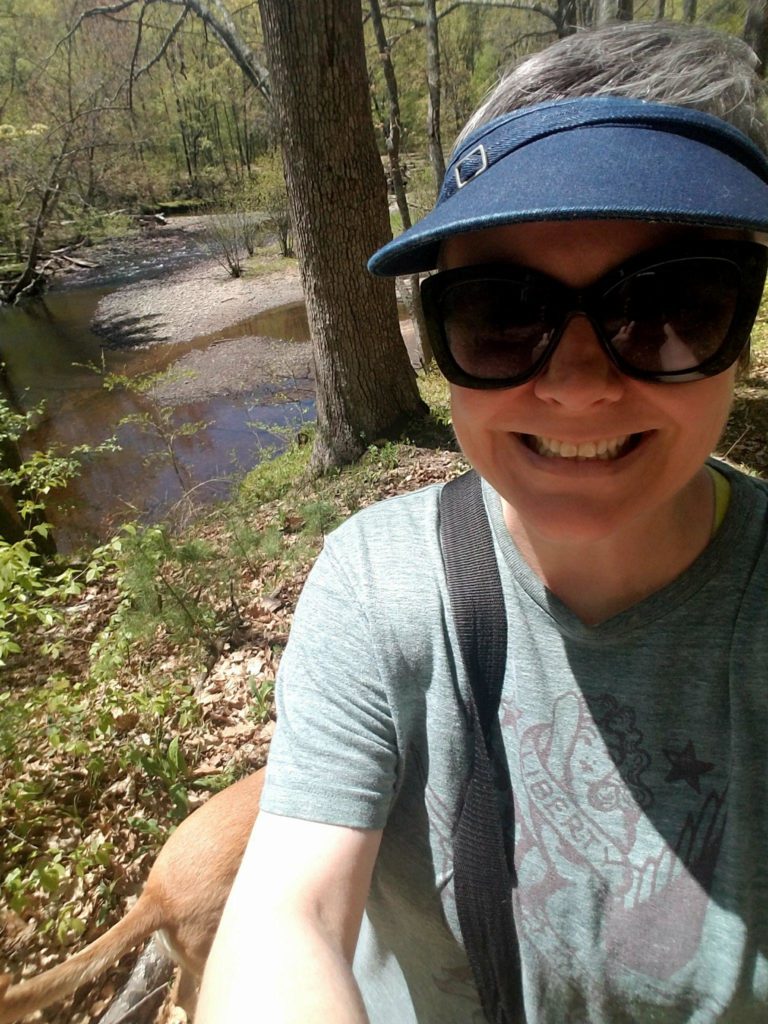 PS: I'd like to express my heartfelt appreciation for three fabulous ladies who inspired me through their own human action: Kari DePhillips, Kelly Chase and Sandy Pierre. Thanks, grrrls! <3