Join Carla Gericke in her rustic Ancestral kitchen to learn how to make a basic meat stew that conforms to paleo/keto diets made with celery, red onions, carrots, shallots, and leeks. After 2 hours in the cast iron pot in the 325F oven, she added sweet potatoes, and cooked for another hour. #keto #freedomnomnom #paleo #AncestralLiving #LiveFreeAndThrive
XTRAS and CORRECTIONS
Tee shirt says: "Women in the Free State: New Hampshire 2021."
The event I referenced is PorcFest, now in its 18th year. Learn more…
Think I accidentally said oven was on 375F, but it's low and slow on 325F; and I called my Big Sister, Lizette, my "little sister," oops. 😛
I will comb my hair next time, LOL.
Thanks for watching! Please hit the SUBSCRIBE button!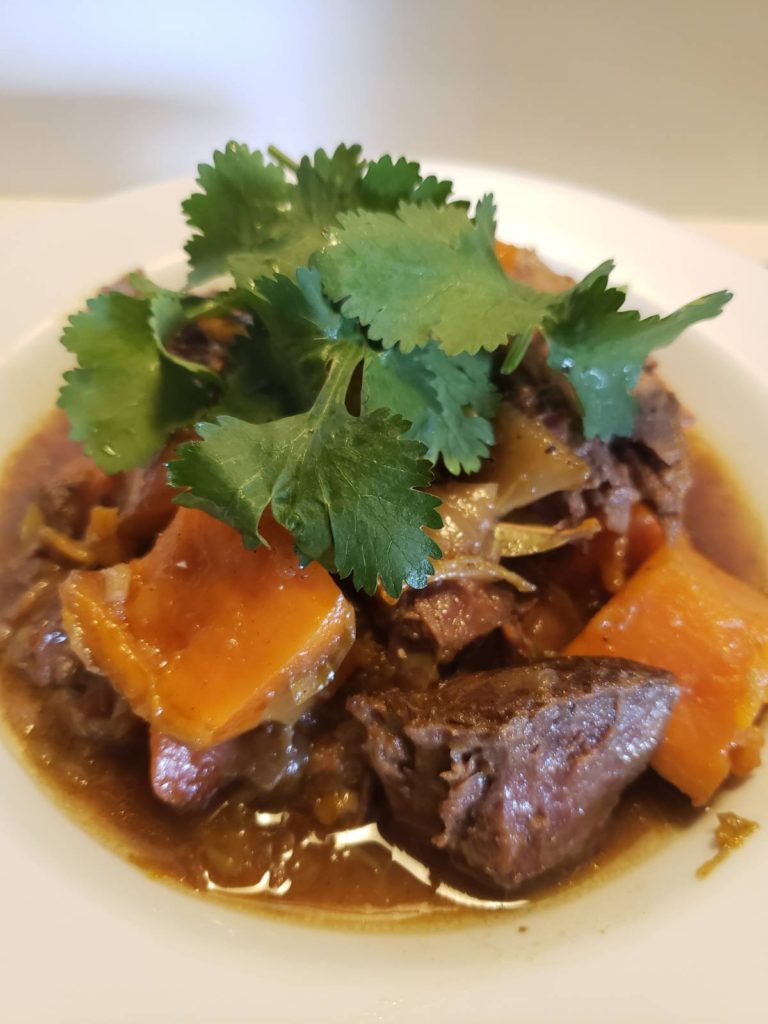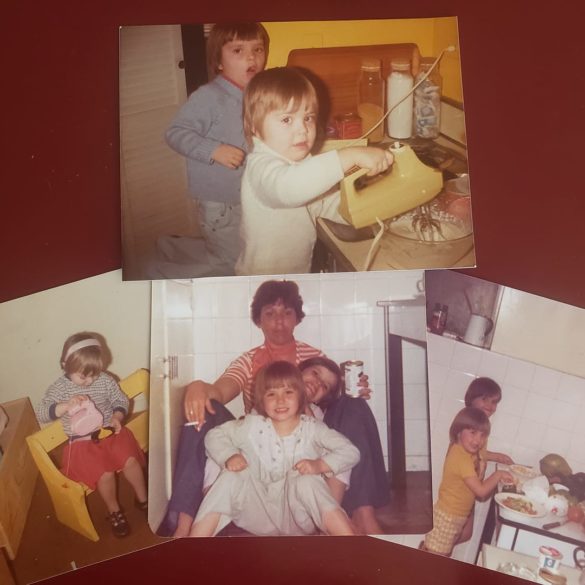 Ingredients
Osso Bucco cut beef (2 large)
Celery (4-5 stalks)
Carrot (1 large)
Red Onion (2 small)
Garlic (1 tbs)
Shallots (1 medium)
Leek (1 large)
Sweet potato (1 large cut into quarters)
Beef stock
Instructions
Bring meat to room temperature. Season liberally with salt, pepper, and garlic powder. Heat fat over medium-high heat (4). I used saved beef fat and some lamb lard. Brown meat on both sides, set aside. In same pot, scrape off browned bits and add vegetables, cooking for 5-7 minutes, stirring occasionally.  Add meat back into pot, add beef stock, and some boiling water if necessary to get liquid close to covering the meat. Bring to simmer and then remove, put on lid firmly, and place in oven at 325F for 2 hours. After 2 hours, add the quartered sweet potatoes and cook for another hour. I added 2 bay leaves for the last hour as well. Serve in bowls. For #paleo, #keto eaters, this dish can be served on caulimash, sautéd kale, or other non-carb substitutes like zoodles. I just ate it as is. #Freedomnomnom!