Sometimes, bucket list moments just happen… Today on Roatan Island I experienced two. In order to live "the good life," remember to always seize the moment and mindfully appreciate the day!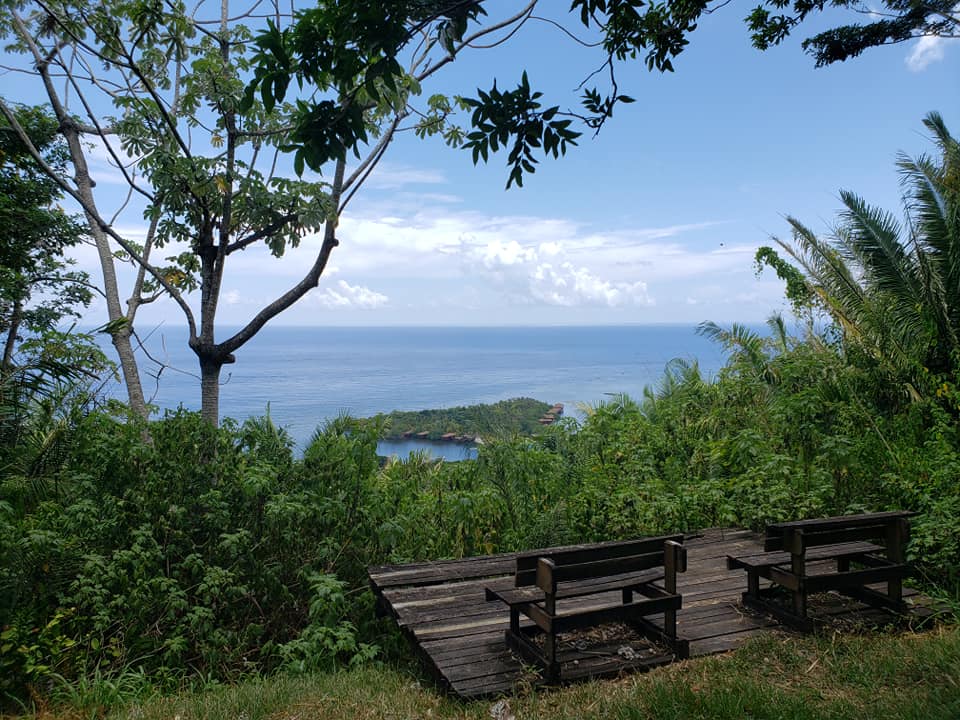 Cross off "hiking through the jungle at Noon to the top of a rather big hill–some might say small mountain–to see the view for yourself because you have worked incredibly hard to be healthy enough to do so." That view was earned, and mine to cherish.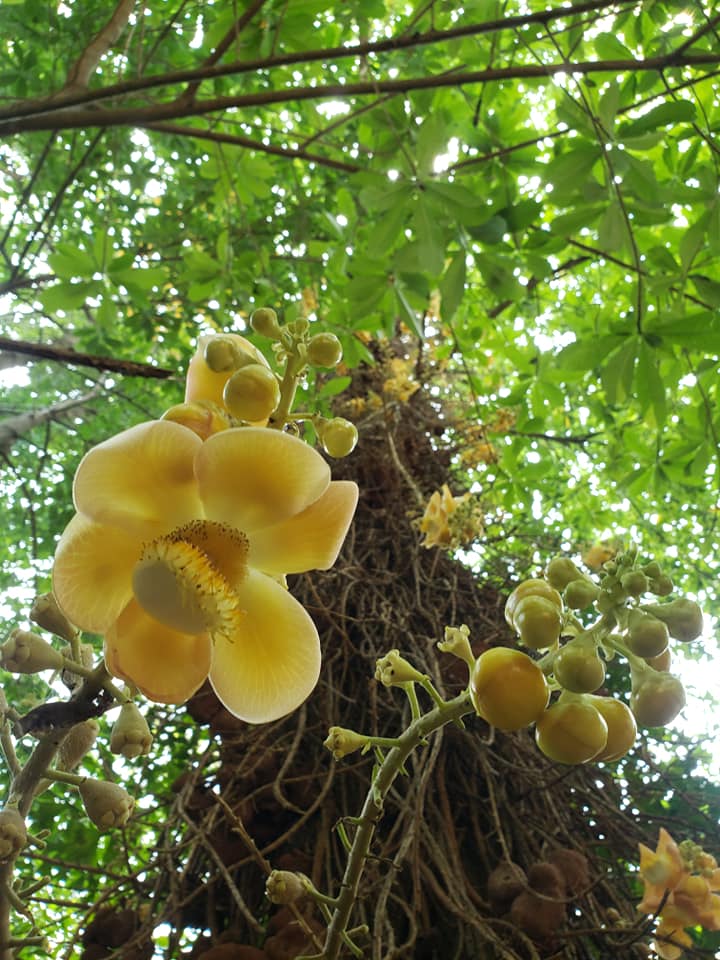 The privilege of seeing the massive blooming Cannonball tree–the only one on the island, the old man said. It looks like it came straight from Babylon. Golden blooms cascade on vines from the sky, black "famine fruit" pods hang in between, a fragrant death-carpet smells sweet underfoot. If, like me, you spent many days as a child escaping into the magic offered by trees–climbing, dreaming, drawing, reading–you might also recognize this tree as a portal to faraway lands. It took my breath away; I am grateful to have seen such glory.
For all the Harry Potter fans out there… I also found Nature's Golden Snitch from Quidditch (see OP photo). All in all, and add a slice of Key Lime pie, an extraordinarily beautiful day!