Made with caulimash and local Bardo beef and grass-fed lamb, this easy Shepherd's Pie is a staple in my rustic keto kitchen.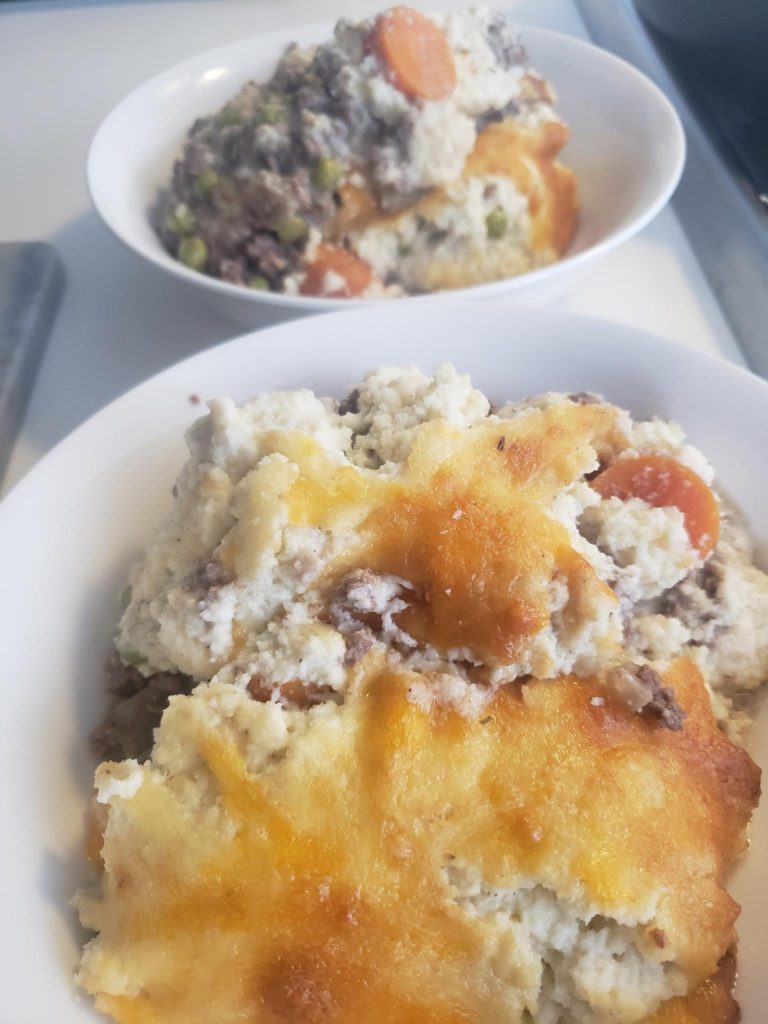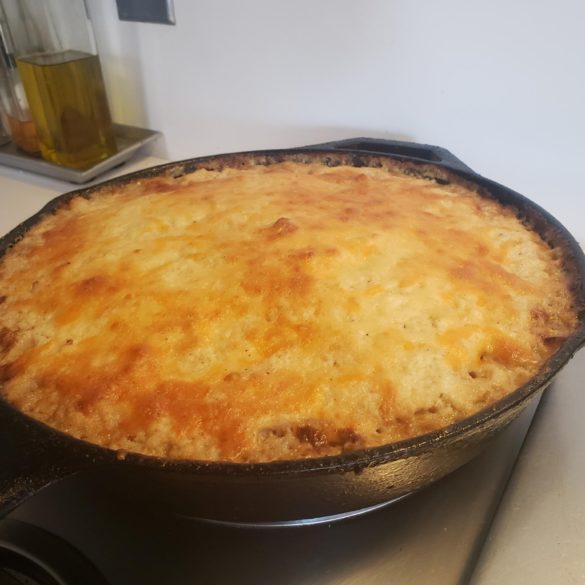 Ingredients
SHEPHERD'S PIE
Ground beef
Ground lamb
Shallot (1)
Garlic (1 tbs)
Carrots (3 chopped)
Peas (cup, frozen)
Thyme (handful)
Worcestershire sauce (3-5 tbs)
Seasoning (salt, pepper, garlic powder)
CAULIMASH
Cauliflower (1 head)
Cream Cheese
Butter
Mustard (1 tsp)
Seasoning
Cheddar cheese (2 handfuls)
Instructions
Pre-heat oven to 375F. Heat fat or lard in a skillet over medium heat (3-4) on the stove. Add and brown shallots and garlic. Add beef and lamb and brown, mixing occasionally.  Season the meat with salt, pepper, and garlic powder. After meat is almost cooked, around 7 minutes, add several dabs of Worcestershire sauce and let it cook off for a few minutes before adding the rough chopped carrots. Add the cup of frozen peas. 

While the meat is browning, prepare the caulimash by microwaving a head of cauliflower (about 5-7 minutes on high). In a food processor, blend the al dente cauliflower with butter (1 tbs), cream cheese, dash of cream, seasoning, and a teaspoon of mustard. Blend until smooth. 

Mix the meat, carrots, and peas together, distributing evenly in the skillet. Top with caulimash, starting from the middle, spreading across evenly. Add two handfuls of cheddar cheese on top. Place in pre-heated oven for 20-30 minutes until heated through, and browned on top. Serve in bowls.