This weekend was one for the books! I went to three Free Stater-led events, and had to bail on several others! If you feel like you're missing out, know this: Your one stop source for goings-on around the Free State can be found on the FSP CALENDAR. We make an effort to keep the calendar current and up-to-date, so let Chris know if you spot something awry.
Saturday morning kicked off with MVP, the Merrimack Valley Porcupine meetup, which has been running for almost 20 years. This event, which conveniently takes place on the first Saturday of the month from 11:30AM-1PM is an excellent place to come find out what's happening over the next month. It's where you can meet candidates and other activists, pitch ideas, and generally ease into life as an activist and Free Stater in the Merrimack area.
I learned there's a lot cooking (will post more later), including this important CALL-TO-ACTION for tomorrow/Tuesday, Sept 5th:

STOP IRL SOCIALISTS AT CITY HALL! 9/5 Tues at 6PM, before New Movers, come tell real life communists that we don't want a city department dedicated to homelessness because we know: WHAT YOU SUBSIDIZE YOU GET MORE OF and we don't want more homeless people! Stay at 7pm to give your 3 minute remarks on why a brand new "Housing Instability" department is nonsense.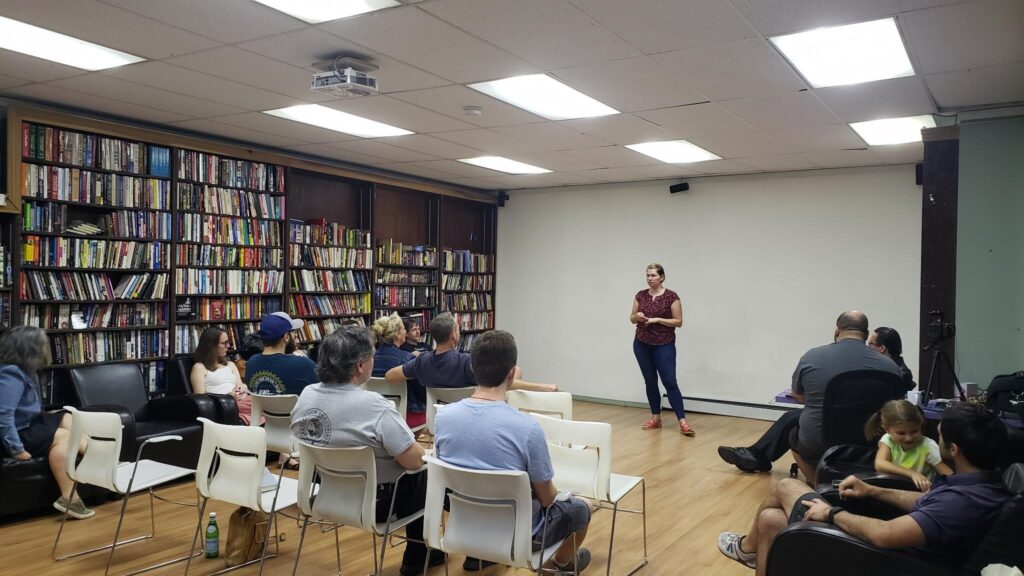 Next, I attended West Manchester Day, hosted by We <3 West, where my husband, Louis Calitz serves on the board. This family friendly event, now in its third year, was held at a new, more convenient locations at 300 Prescourt Street, where the soccer fields are located. Parking was easy. Toilets were available. Definitely a good location to scale the events. Hopefully more people will learn of the great work We <3 West is doing to revitalize the west side without demanding our neighbors pay for it.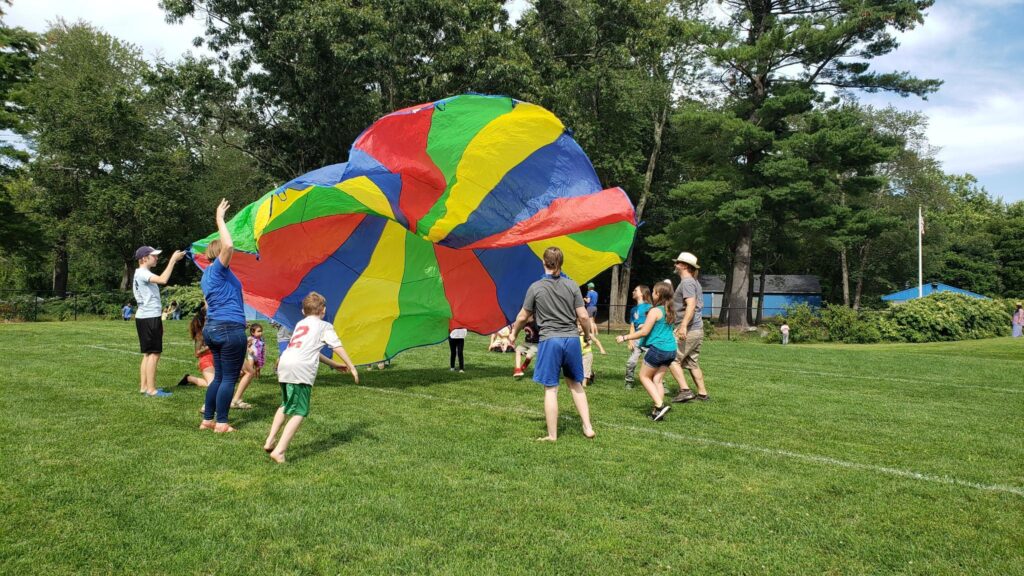 On Sunday, I went to Durham to speak at the Fifth Annual FSB-DAC event at the Fenton's Farm. I have spoken at 3 of the 5 events, and it was an honor to do so again. I spoke of the close ties between Free Staters and crypto, and some of the FSP's history with Bitcoin, where Free Staters in New Hampshire were very early adopters, starting in 2012. The world's first Bitcoin ATM was developed in Manchester!
Porcupine Real Estate, where I now work as a Realtor, was well represented, and I was delighted to pitch the crowd the following idea: Every libertarian and liberty lover in the world should own a piece of the Free State! And, through tokenization and a DAO, I am going to make that happen!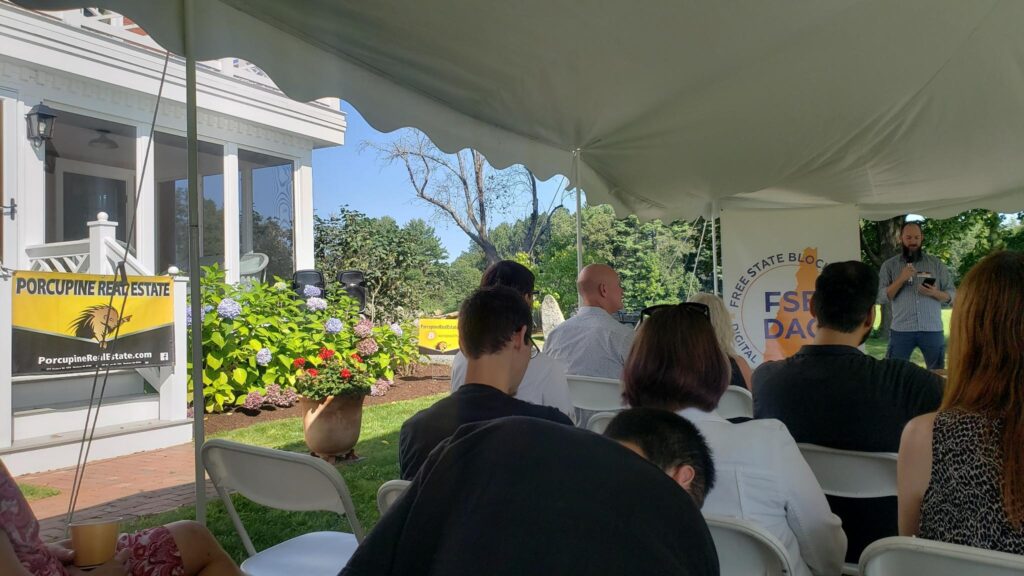 I also gave an impassioned shout out to Free Ross, which I have consistently done since I started attending this event. I won't stop until we Free Ross!